15 Different Types of Yellow Roses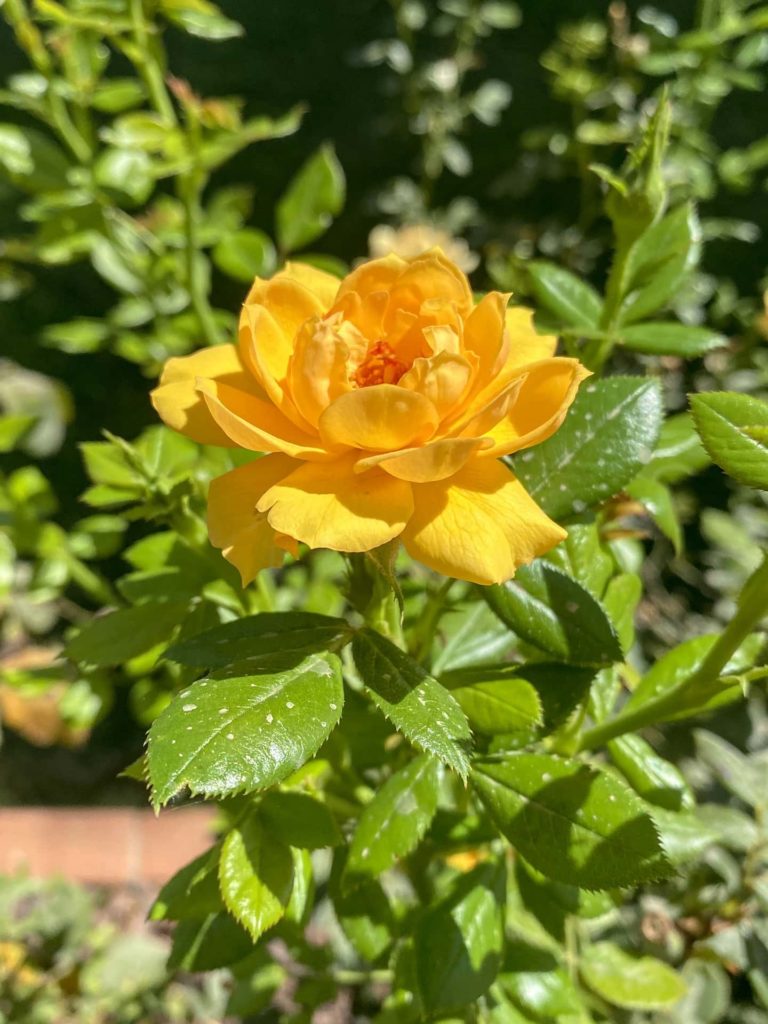 There are so many different varieties of roses in all different colors; below, we will look at 15 yellow variations and what makes them stand out in this beautiful and colorful world. Whether you are looking for a yellow rose to fill out a color palette in your garden or the perfect cut flower to compliment a graduation dress, you're bound to find a flower that catches your eye in this list!

The 15 Different Types of Yellow Roses
1.

Graham Thoms: Rosa 'Graham Thomas'
Soil: all types
Sunlight: full or partial
Water Needs: average
This yellow, upright climbing rose was bred by David Austin and introduced initially into the United Kingdom in the early 80s. It produces large, disease-resistant blooms and can grow up to ten feet in a suitable climate due to its solid stems.
---
2.

Lady Banks: Rosa 'banksiae'
Soil: all types
Sunlight: full
Water Needs: average
Depending on where this yellow rose is grown, it blooms in spring or early summer. It produces beautiful pale-yellow flowers on thornless branches and looks incredible if it is allowed to dangle from an elevated horizontal trellis. It is also a robust climber that outshines many other roses when planted along walls and trellises.
---
3.

Sunshine Daydream: Rosa 'Sunshine Daydream'
Soil: flower & rose food
Sunlight: full
Water Needs: moderate
Not every rose wins an award, but in 2012 this light yellow, cup-shaped rose won the All American Rose Selections Award. Not only can this upright rose grow 5–6 feet tall, but it will also attract butterflies as it towers in the garden. It is also an incredibly pest and disease-resistant cultivar.
---
4.

Charlotte: Rosa 'Charlotte'
Soil: all types
Sunlight: full
Water Needs: average
This stunning rose starts with small, cupped blooms that open up to form rosettes, revealing a classic button center wrapped in numerous small yellow petals. The grass foliage engulfs this shrub rose and makes each flower pop to create an excellent focal point in your flowerbed.
---
5.

Sunny Knocks Out: Rosa x 'Radsunny'
Soil: enriched, loamy soil
Sunlight: full
Water Needs: moderate
This rose will beautifully bloom spring through fall without additional care in a suitable climate. It is bred to be extraordinarily disease and pest resistant. This resistance makes it a great addition to mixed flower beds. With a 3–4 foot tall and wide growth, it can be planted to produce a low hedge with a beautiful flair.
---
6.

Golden Celebration: Rosa 'Golden Celebration'
Soil: all types
Sunlight: full or partial
Water Needs: average
The giant, yellow cup-shaped blooms that give this beautiful rose its name are its crown jewel. If you are looking for a flower to intoxicate, this Golden Celebration might be the one to plant in excess in your garden. It has a strong fragrance with mixed hints of Sauternes wine and strawberries.
---
7.

Julia Child: Rosa 'Julia Child'
Soil: all types
Sunlight: full
Water Needs: average
This golden rose has different names depending on where you are from. Aside from being knowns as 'Julia Child' in the United States, it is also known as 'Absolutely Fabulous' or 'Soul Mate.' The plant does not typically grow to more than 3 feet tall, so it is suited for medium containers and flowerbeds. It has a delicious licorice-clove scent that is sure to delight your senses.
---
8.

Sunsprite: Rosa 'Sunsprite'
Soil: all types
Sunlight: full
Water Needs: average
If you live in a cooler geographical location, this divinely sweet yellow rose will fare better for you. The rose will bloom ruffled flowers from late spring through fall. While the short stems prevent this from being a good rose for cut flowers, it does make it a great addition to fill out a garden with substantial pop of yellow.
---
9.

Sulphur Rose: Rosa 'hemisphaerica'
Soil: all types
Sunlight full: full
Water Needs: minimal
Not all roses were made equal, and that goes for their appeal as well. This western Asia native rose is pretty in its single-flowered wild form, and it has an equally pretty double-flowered form cultivated in European gardens, but it does not have a pleasant smell that one would expect from a rose.
---
10.

Teasing Georgia: Rosa 'Teasing Georgia'
Soil: all types
Sunlight: full
Water Needs: average
If chaos could ever be beautiful, this incredible English climbing rose bred by David Austin capitalizes on it. If you want to create an impressive wall display or a fragrant flowering hedge, this is your rose. It will bloom continuously from late spring through fall until the frost comes.
Related Read: 18 Types of Red Roses (With Pictures)
---
11.

The Pilgrim: Rosa 'The Pilgrim'
Soil: all types
Sunlight: full or partial
Water Needs: average
Another incredible David Austin rose, this one stands apart for its particularly alluring soft, yellow blooms. This rose makes an attractive doorway or arch climber as its cup-shaped buds open eventually and form flat rosettes that are sure to catch your eye, and the subtle Tea and myrrh scent doesn't hurt its appeal.
---
12.

Sun Sprinkles: Rosa 'Sun Sprinkles'
Soil: loamy
Sunlight: full
Water Needs: average
This rose has a relatively short blooming season—only blooms late spring through early summer—but it repeatedly blooms during its season. As it blooms, it gives off a lovely spicy fragrance that makes it a great compliment to a garden filled with other colors and smells, and its small flowers won't overthrow other flowers that are meant to be the centerpiece.
---
13.

Sun Flare: Rosa 'Sun Flare'
Soil: loamy
Sunlight: full
Water Needs: average
Just like the 'Julia Child' cultivar, this variety has a nice licorice scent. An interesting fact about this beautiful yellow rose is its creation. Rose breeder Bill Warriner crossed 'Sunsprite' with an unknown seedling, and the result was this magnificent, heavy blooming rose. Late spring through late fall, this plant repeatedly produces lightly fruit-scented double blossoms.
---
14.

Landora: Rosa 'Landora'
Soil: all types
Sunlight: full or partial
Water Needs: minimal
If you haven't heard of this rose, you've probably still seen it before in a rose garden as it is one of the most popular hybrid tea roses. These beautiful shrub roses are well-suited as cut flowers. Unfortunately, they are not as hardy as many other roses and do not withstand disease and pests well, so they require extra care in this area.
---
15.

Peace: Rosa 'Peace'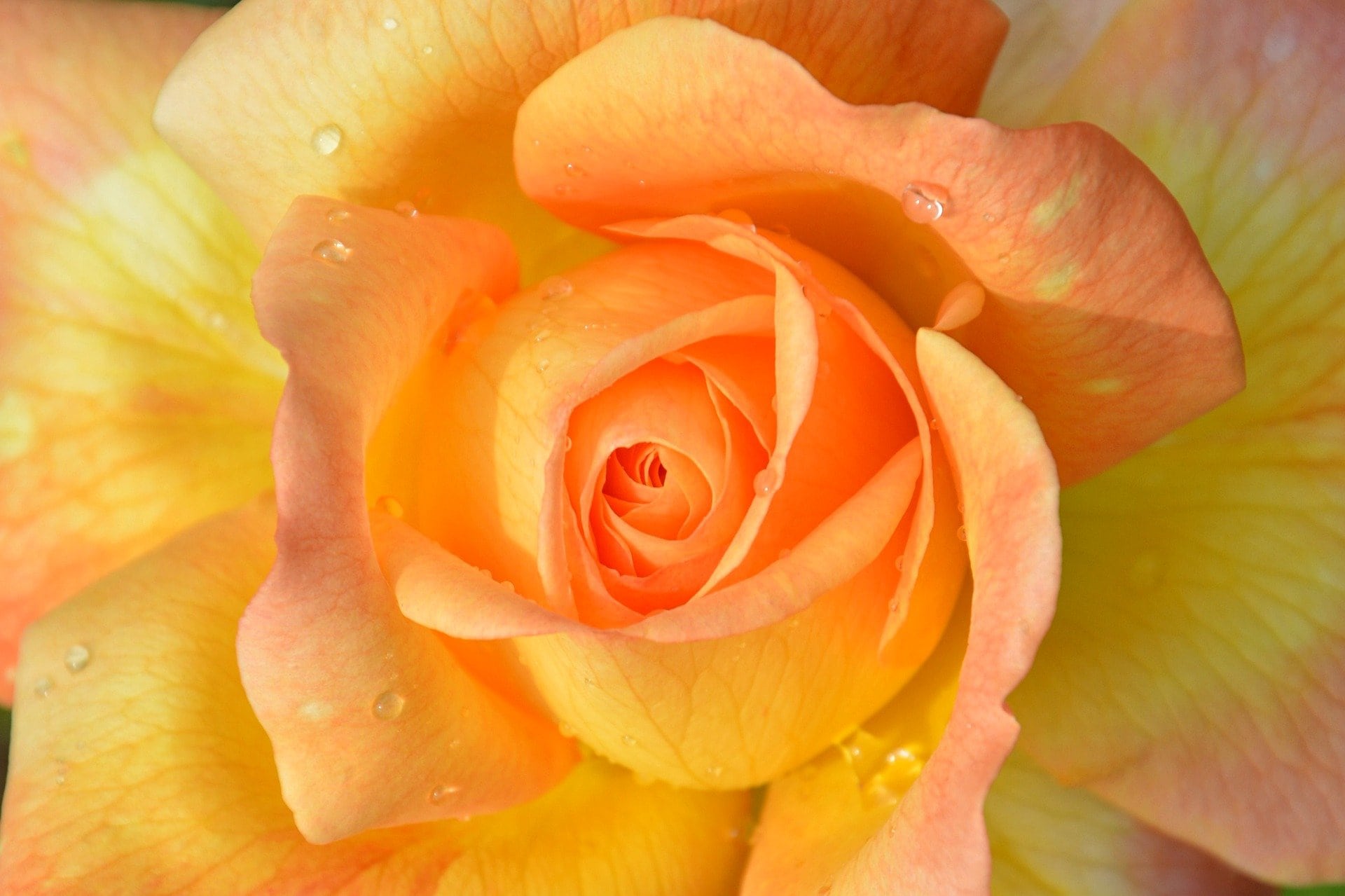 Soil: all type
Sunlight: full
Water Needs: average
Like 'Landora,' this classic hybrid tea rose is very popular. One thing that stands out about this plant is its rich history. In 1935, just before World War II started, this plant was created by Francis Meilland in France. Upon its creation, it was known as 'Madame A. Meilland.' When war broke out, Francis sent budwood of her variety to growers in different countries to prevent it from being lost in the war. This beautiful rose was aptly renamed 'Peace.'
Related Read: 13 Types of White Roses (With Pictures)
Conclusion
At one time, yellow roses signified jealousy and greed. But a color that radiated such warmth and joy could not remain negative forever. It is now commonly accepted that a yellow rose brings expressions of positive feelings and an amicable bond.
In Christianity, all roses symbolize God's love at work, but more specifically, the yellow rose represents his wisdom and joy. Whereas in Islam, it is said that the yellow rose first fell as sweat from the majestic flying creatures that carried the prophets.
Throughout history, different roses have meant different things, and like anything, that meaning changes over time and throughout cultures. What does the yellow rose represent to you?
---
Featured Image Credit: Pixabay